God Status Labs Zeus Pre-Workout
The God of pre-workouts has arrived!!! Zeus has come down from his Olympian throne to show you the gym sessions of a lifetime. With 6,000mg of Citrulline, 3,200mg of Beta Alanine, 400mg of caffeine and 200mg of DMHA, you will truly go God mode in the gym. Insane energy, lightning focus, break your PR's! Go beyond average and reach the status of the Gods.

Zeus Pre-Workout Supp Facts
L-Citrulline Malate 2:1 – 6,000 mg
L-Citrulline Malate is one of the most common pre workout ingredients. It has extensive evidence supporting its effects on increasing nitric oxide production, power output, pumps, blood flow, and endurance. 
Beta Alanine – 3,200 mg
Beta-alanine has been shown to support muscular endurance and can act as a lactic acid buffer. 
This is the ingredient you love because it provides those tingles!
Taurine – 2,000 mg
Taurine can aid in blood flow, reduce cramping, and boost antioxidant defense systems.
DMAE – 750 mg
DMAE is a choline molecule that is included in pre workouts to promote focus and feelings of well-being.
Caffeine Anhydrous – 400 mg
A stim known for increasing energy, power, and focus, it's the staple ingredient in all stim-based products. 
Beta Phenethylamine – 350mg 
N-Phenethyl Dimethylamine Citrate – 250 mg
N-Phenethyl Dimethylamine Citrate is a stimulant that is commonly seen high stim pre workouts for its mood elevating properties.
2-Aminoisoheptane – 200 mg
2-Amino is a stimulant, similar to DMAA, known for boosting energy, focus, and mood. 
Synephrine – 80 mg
Synephrine is an ingredient that has been shown to aid in weight loss. 
Gamma-Aminobutyric Acid – 50 mg
GABA is a neurotransmitter that is critical for regulating depressive and sedative actions in the brain and general relaxation.
NOTE: PRODUCT CLUMPS AND IT IS NORMAL FOR THE INGREDIENTS
Zeus Pre Workout Reviews
Good pre but came clumpy
This pre is decent. Tastes really good. Def not as stim heavy as some of the usual heavy hitters. I bought this to take a break from my usual crackhead pre. 4 stars because it came all clumpy and I have to break it up with a spoon to scoop it.
Great high stim option
Tried this one just the other day as I wanted something different than flame this is also a great option definitely no regrets at all I'd say just one step under flame for reference
Zeus Pre-workout
Zeus Preworkout is great every day for me. Definitely give you euphoria and focus through your entire work out. Highly recommend.
Lots of energy
Had a great workout better than other Pre workouts I tried
Zeus Pre Work out
Hits amazing absolutely love it. Once it kick in it puts you in the zone focus in your work out my works out been lil longer and more intense. Absolutely fell in love with the pre work out!!!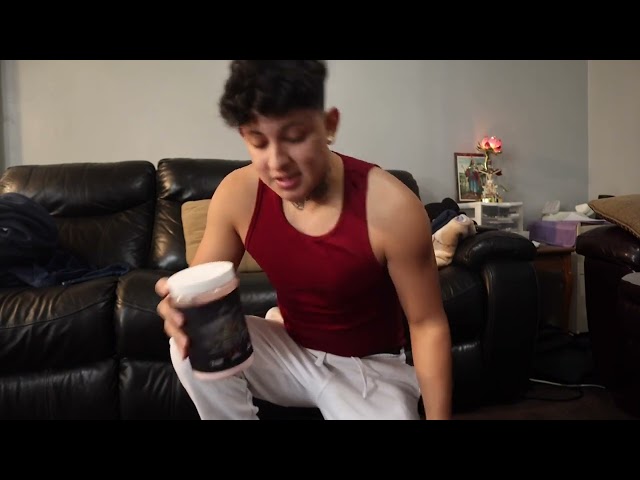 Awesome
Zeus gives you an all around good feel and the pump is amazing
Godlike
Huge boost in focus and energy!
Solid pre workout
Euphoria on this one is crazy.
Is good
Works well, doesn't make me feel weird or sick like some PWOs, not as stimulating as some but for some reason quite euphoric with great focus
Phenomenal pump
Wanted to get this preworkout mainly out of curiosity. Can safely say it was one of the best purchases I've made in a while. Most preworkouts I've gotten don't get me that extreme energy increase and don't give me anywhere near the pumps I've gotten with this formula.