Crack Reloaded Pre Workout
Crack Reloaded is the first loaded and well dosed pre workout from Dark Labs. Crack Reloaded is their more loaded pre workout.
It contains many classics we enjoy in stim junkie pre workouts like Eria Jarensis, synephrine, etc.
It hits all the cylinders here; pumps, nootropics for focus and a blend of wild stimulants to make this an official high stim pre workout. 
Dark Labs Crack Reloaded Highlights
Dark Labs Crack Reloaded Supp Facts
L-Citrulline Malate 2:1 Ratio (6000mg) 
A 2:1 ratio refers to two parts citrulline to one part malic acid. This ingredient increases nitric oxide potential in the body leading to more blood flow. By increasing blood flow, you can get a better pump. The pump is what many of us lifters look for! 

Beta Alanine increases carnosyn levels in your body which in turn may aid in improving lactic acid buffering. It is also responsible for the tingles.

Choline Bitartrate (1000mg)
Choline Bitartrate is an ingredient that may increase acetylcholine in the brain. 

Agmatine Sulfate (1000)mg
This ingredient is for the pumps but with different approach. Agmatine prolongs the body's nitric oxide levels through preventing the breakdown of nitric oxide.

Lions Mane Extract (100mg)
Lions Mane Extract is an adaptogen. Meaning it helps your body adapt to certain pressuring and stressors.It is mainly known for its nootropic properties. It may also help decrease fatigue and helps you push harder and further during your workouts. 

Alpha GPC 50% (600mg; yielding 300mg)
Alpha GPC supplement can increase acetylcholine in the brain. This may improve your mental capacity and focus. 

Beta-Phenylethylamine (500mg)
Beta Phenylethylamine is naturally occurring in the body. It is PEA that can increase ones sense of mood. But this form of PEA breaks down very fast. Without an inhibitor, it will breakdown in the brain after approximately 7 minutes of ingestion.

This is another version of PEA. This is a stronger and longer lasting PEA than the previously mentioned. It promotes dopamine and noradrenaline production in the body, which boosts mood big time. 

Caffeine Anhydrous (350mg)
Caffeine anhydrous is a pure and dehydrated caffeine. 350mg is a good sweet spot for stim junkie pre workouts.

Caffeine Citrate 50% (150mg)
Caffeine citrate is said to hit faster than regular caffeine which is widely felt across stim junkies everywhere.
Caffeine's cousin that pairs well. It also contains vasodilation properties.

Synephrine Variant (50mg)
Some supplement products contain isopropylnorsynephrine, a stimulant. Among its other uses, isopropylnorsynephrine is used to increase energy, improve athletic performance, and for weight loss.
Alpha Yohimbine (Rauwolfia Vomitoria Root Extract) (2mg)
A thermogenic that also provides an aggressive stimulant feeling to a pre workout. This gives a product "sense of urgency". 

This ingredient provides a great nootropic experience by inhibiting the breakdown of acetylcholine in the brain.

Crack Reloaded Flavors
Crack Reloaded comes in the following flavors:
Dark Labs Crack Reloaded Frequently Asked Questions
Is this a limited edition product?
We do not know yet, stock up if you are a fan of the brand.
How much caffeine is in this product?
500mg total; 425 active caffeine from two sources.
How does this compare to Crack or Crack Gold?
Each are very different.
Crack has more pump ingredients, so that is where you are going to see the most vascularity. 
Crack Reloaded is directed more to the focus and sense of urgency aspect. There are also more cognitive ingredients in Reloaded. 
Does Crack Reloaded Clump?
Yes it does clump because of the hygroscopic nature of the ingredients. Does not mean product is spoiled or a lose of potency.
Crack Reloaded Pre Workout Reviews
Fitness Deal News Crack Reloaded Review
 Review Bros Crack Reloaded Review
GGH Crack Reloaded Review
Great energy good pumps
I really enjoyed this pre workout. I felt good, a bit euphoric even! It didn't really have that exotic stim feel but you felt like you were "on one". I did get slightly jittery with a very slight but noticeable stomach discomfort. The workouts I have on it are very productive. And yesterday I took it after taking Crack Gold the day before. And I was worried, after taking Crack Gold the Crack Reloaded wouldn't hit as hard or well, but it did not disappoint.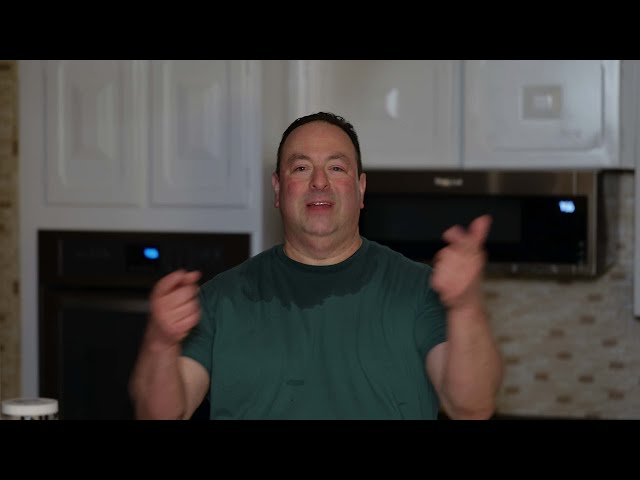 slap-o-meter 9/10
comes w a mini crash 6-7hrs after but this stuff makes even the most long & intense workouts feel effortless while ur on it. just be a lil careful not to push too hard if you have any injuries / weak tendons as this kills your pain receptors by a lot so u wont feel the strain till after u come down.
Gym is life
Great product 5 hr Coffee i do 3 to 6 hr aday. Great pump i see bigger muscle.
High quality pre workout
This pre workout kicks hard. Fast shipping as always.
Cracked Reloaded
Clean Energy. Very good focus. Pump is okay nothing special there. Overall, for focus and clean energy it is a great supplement. Would stack with a pump agent if that is what you desire.
It's hits in all the right ways
Smooth energy , increased drive leads to moving more weights.
Amazing
I feel it in 20 mins, very focused on my routine had a good mood, feel like i had a lot of energy, you need to try this!
Solid Stim Junkie product
Good energy, awesome focus!
Great for those morning workouts felt for 4-5 hours and some mood elevation.