Vanquish Hardcore Fat Burner
Vanquish Hardcore is a VERY powerful fat burning product. It has been designed with the most hardcore ingredients available on the market. By using Vanquish Hardcore you will experience a tremendous amount of energy and focus that lasts all day. Your appetite will be curbed making it easier to follow your meal plan and keep you from snacking on junk. Users will experience a huge mood increase leading to being more productive and focused on their goals. Hardcore thermogenic ingredients will have you burning more calories, burning more fat, and annihilating that unwanted weight of yours. You will be destroying body fat from multiple pathways. Vanquish Hardcore is here to get you lean and get you on a path to crushing your weight loss goals.
Directions:
As a dietary supplement, take one (1) capsule daily, preferably upon waking. Due to the extreme potency of Vanquish Hardcore, assess tolerance by taking only one (1) capsule for at least 3-4 days. Once you have assessed your tolerance for Vanquish Hardcore, you may consider taking a second capsule later in the day. Do not consume more than two (2) capsules daily. Do not combine with other stimulant-based products.
Vanquish Hardcore Ingredient Highlights
Caffeine

Beta Phenylethylamine

Paradoxine

Synephrine

Theobromine

Eria Jarensis

Juglans Regia

Alpha Yohimbine

Black Pepper Extract
Great product
This stuff gets me going every morning. I take it and I'm already feeling it 15 min later. Would recommend.
Great product
I have tried out a good majority of fat burners and this one seems to hit just right. You can feel it working within 30 minutes to an hour and it gives you that extra energy to get in more reps. I have noticed though, that this fat burner will get your heart rate up. My heart rate got up to about 160 after about an hour in the gym doing my workouts plus cardio. On a side note, these guys get your product out to you very quickly and you should get it within a week or so.
Muscle Force Vanquish Hardcore + Nutrition Cartel Review
So far so good. Good energy and fat burning. Nutrition Cartel my experience with them have been awesome. Good communication and good packaging as well as good customer service and prices
Solid thermo
Been taking this on and off for 3 years. I can't say its the best out there, but certainly the most consistent.
Fast shopping, great service
I like it
Vanquish is pretty good, I will get more soon
Muscle Force Vanquish Hardcore
Incredible product. All day energy, insane focus and overall great feeling. Quality ingredients by Muscle Force.
Effective Formula
Great family business with quality products and fair pricing. Received my Vanquish Hardcore quickly. I tested this taking 1 capsule and i felt the thermogenic effects within 30 minutes and i can tell it curbed hunger. I work graveyard shift and working nights, I tend to over eat. With Vanquished I ate only the necessary protein and carbs and didnt crave sweets like i normally do.
An excellent, and powerful fat burner
Muscle Force is such an excellent company, with some of the best products out there. And Vanquish Hardcore is one of them. It's an excellent fat burner. I take it on days that I do fasted cardio and I feel great while I sweat like crazy. Definitely a euphoric feeling with a get shit done feeling and you feel this internal heat rising, for me it comes about an hour after taking it. If I am doing cardio I don't feel it more than all the sweating im doing from being on the stair master etc. But I have taken it on weightlifting days and that's when I really feel that internal heat. Full disclosure, on those days I also take beta alanine with it so that might be contributing to it as well. All in all, probably one of the best, I would say the top three, fat burners out there. I would definitely check it out and Defiant Unleashed (I have the Yayo edish) is also probably one of the best pre workouts and definitely my favorite experience when it comes to pre workouts. And finally, Lullaby, their sleep aid knocked me into the land of nod so deeply and I woke up so refreshed that I had to mention it. Muscle Force is one of the best companies out there right now….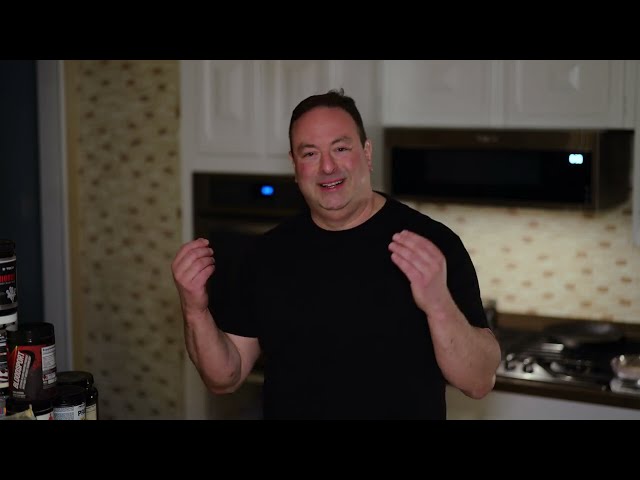 product works
I have been taking this for a while at the max dose and definately have lost some belly fat....plus the mood boost is great! Highly recommend!