God of Rage Unchained Pre Workout
God of Rage Unchained by Centurion Labz is a high stim pre workout without "illicit" stimulants. This brings out that "physical energy" you might experience from pre workouts like Superhuman Extreme. This is stronger than either other pre workouts like God of War and God of Fire.
God of Rage Unchained Highlights
High Stim
No Illicit Stims
25 Servings
4 Flavors
God of Rage Unchained Supp Facts
Citrulline Malate - 6000mg
Beta Alanine - 3200mg
Glycerol Monosterate - 3000mg
DMAE - 500mg
Choline Bitartrate - 500mg
Caffeine Anhydrous - 325mg
Theobromine - 200mg
Eria Jarensis - 200mg
Mucuna Pruriens - 100mg
Di Caffeine Malate - 100mg
Synephrine - 75mg
AstraGin - 50mg
Yohimbine - 5mg
Alpha Yohimbine 1.5mg
Huperzine A - 200mcg
Crazy Feeling!!!
I've always been a high stim junkie and have always relied on ryse blackout but this made me feel warm and euphoric in a way I haven't since I first fell in love with a woman!! For sure give it a try if your a stim junkie
Good taste
Tastes nice and feels pretty good energy
BE A GOD!
Maybe the best non-DMHA pre-workout I've used. Very high energy and focus. The Alpha Yo provides great focus and sweating without the shakes and chills. The Sherbet flavor was pretty solid, too! Will definitely continue to use this for a while to come. If God Of Rage Unchained doesn't get you through a tough workout you should stay home!
6/5 stars!!
Looking for energy and endurance? Look no further, this one packs a punch! Very fine powder that mixes with ease, taste is fantastic. Kicks in like the OG we used to know, the new ingredients will give you that old DMAA feel with 0 crash later on. I'd highly recommend this pre workout to anyone.
Pretty Good
This is a pretty good pre and nutricartel service is great 🔥
Check out God UNCHAINED review
Vascular energy focus shall I say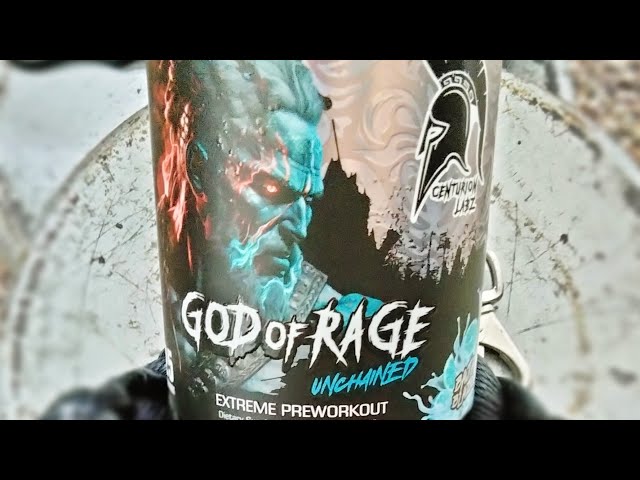 Pump rage!
This is one of the top pre-workouts I have tried. It keeps you going with a mental and energy smooth rage to finish a long training session and it doesn't make you giverish! Although it may vary from person to person.
Besides the product review I also wanna say that NutriCartel has done a great job with delivery process and I'm definitely coming back and get more products from them!
Worth It!
Rainbow Sherbet, flavor 10/10.
Super easy to drink and honestly worth it. Gave a lot of good energy and focus. Nice pumps, no crash. Would buy again!
In deed rage mode
Gods of rage gave me a wicked good boost at the gym I will buy again and the flavor yum