ABL Pharma Phenta Plex Pre Workout
Phenta Plex Pre Workout from ABL Pharma is a new pre-workout on the scene.
Some would say this is the new Excelsior, seems like a best nootropic pre workout contender.
Armed with everyday ingredients, this might have something special, don't miss out.
What you can expect from Phenta Plex
Clean, Consistent Energy
Tunnel Vision Focus
Hits Fairly Quick
Nice Flavors
Good product
Legit high stim preworkout. Clean energy, great focus.
Once every 10 days, rounded scoop
Hits in 10 minutes, focus in 40. 12 hours of motivational euphoric energy
It's not the hype I thought
Definitely underwhelming it didn't live up to all the hype just a regular every day preworkout nothing special about it all I felt was some caffeine I guess I didn't get the magic batch
Good focus
About the closest to Excelsior as far as mood and focus. Good product.
Good taste and full of energy.
I like this pre workout, has dmha which is very hard to get nowadays. I have good focus and energy during my workouts. I would recommend this.
Phenta Plex
It was great! Almost like excelsior but not quite there yet IMO. Long lasting for sure. Taste is awful but that's just the bad part. Other than that is worth it. Will be purchasing in the near future. Excellent for a physical job for sure!
Laser up
Focus and concentration are superb. Energy is certainly present as well. I had a highly productive workout when trying this for the first time and I think it deserves the hype it's receiving.
This is closer to the original Craze than Excelsior is...
This stuff is excellent for focus...
- Ultra clean energy. I mean VERY clean energy. There was no heart racing but I felt like I could do so much.
-Easy to breathe: this part reminded me of the original Craze back in 2010. I felt much lighter and had "limitless endurance" and there was never a time when I had to stop to catch my breath (unlike Excelsior).
- Doesn't suppress appetite at all: with Excelsior I would feel sick just by the thought of food or seeing other people eat. But I had zero nausea with Plex.
- No euphoria but I did feel good. A nice mood uplift with no worries. I didn't like this from Excelsior because I would rather not feel a roller coaster of emotions. My mood has been consistent all day.
- No mood swings. Excelsior had me feeling very depressed after ending use, even in the same day.
- No crash either.
Here's what I don't like about Phenta Plex:
- The scoops are unreliable. One full scoop is more than 11g, but then again I know how 800mg caffeine feels and I don't feel that from here.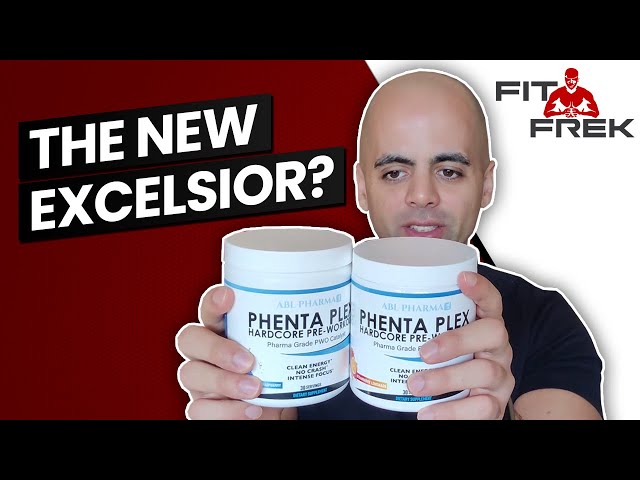 Phenta plex
Amazing all day energy, great pre workout !