Inspired Nutra Pasture Fed Whey Protein Isolate
Amazing flavors on this all new whey protein isolate with the benefits of beings sourced from grass fed protein isolate.

A better nutrient profile, reduced inflammation, & fewer additives- while remaining hormone, GMO and antibiotic free.
In short: Everything that you need, and nothing you don't. 
Inspired ISO-PF Highlights

25g Protein Per Serving
100% Grass Fed Whey Protein Isolate
29-32 Servings Per Container (Flavors vary.)
Low Fat
Zero added sugar.

 

(Sans the 'real marshmallows' in Limited Charmz.)
No WADA Banned Substances
Unbelievably Good
This stuff is great.Mixes amazing. Very light on the calories and 25g of protein.I got the limited charms flavor and tasted just like eating the cereal.Love the little marshmallows in the protein too. This also caused me no bloat of Stomach issues.You feel healthy on this. Can't wait to try the other flavors
My new favorite Protein
I love this protein, great flavor and nutricartel service is the best
Not bad
Smells a little weird, but overall it tastes like oatmeal and has lucky charm marshmallows in there, which are tasty!
the best so far
check out my quick review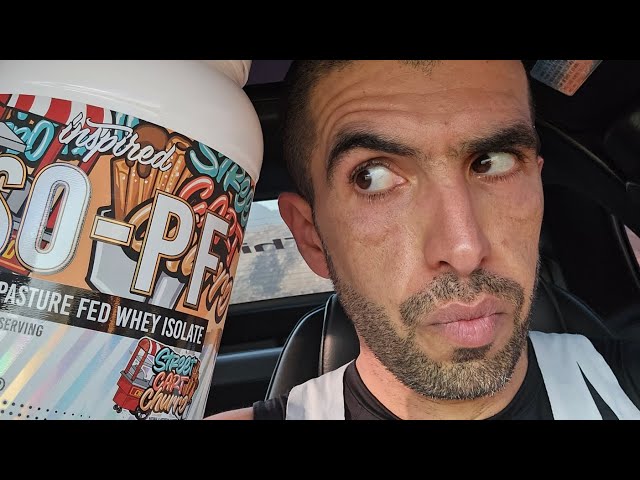 Great service
Phenomenal Shipping speed, got everything I needed
ISOPF limited charm's
The service was great, product arrived really fast and as mentioned, the whey tastes amazing, probably the best Whey I've ever had!
Great protien
So I had my fair share of protiens since 2012, this has won on the top of my list , great flavor ,great results easy on the belly . Did I mention the flavor was amazing .
Amazing
Best tasting protein I have ever had.
ISO PF Nilla/street cart churro
Both amazing flavors, street cart churro being the better of the two. Ordered Thursday and literally received Saturday morning. Great customer service and fast processing and delivery. Will buy again from this company.