Apollon Nutrition vs Panda Supplements Pre Workout
Introducing the PANDA VS APOLLON FACE/OFF LIMITED EDITION Pre Workout. A collaboration of epic proportions that has resulted a super powered-up pre workout formula. Panda Supplements and Apollon Nutrition have come together to bring you a product unlike any other, combining the best from both brands to create something out of this world.
Basically this this Hooligan Pre Workout and Pandamic Pre Workout combined.
This pre workout packs a 26 gram punch per scoop, delivering an unprecedented level of energy and performance enhancement. This pre workout has some big bite to it. Whether it's intense workouts or extra energy during long days, this pre workout will help you push yourself to the next level.
The PANDA VS APOLLON FACE/OFF LIMITED EDITION pre-workout is your chance to hit the gym with a newfound energy and intensity. With two industry leaders coming together, you can rest assured that this product will take your workouts to the next level. Get ready for something epic – grab yours now...once its gone its gone!
Apollon x Panda Pre Workout Highlights
High Stim Pre Workout
Hooligan Pre Workout x Pandamic Pre Workout
Limited Edition
Apollon x Panda Pre Workout Ingredient Highlights
2 Scoop Serving Dosages
Citrulline - 8000mg

Beta Alanine - 3500mg

Betaine Anhydrous - 2500mg

Tyrosine - 2000mg

Lions Mane Extract - 1000mg

Alpha GPC - 800mg

Sodium Chloride - 500mg

Caffeine Anhydrous - 300mg

Caffeine Citrate - 200mg

Synephrine - 60mg

AstraGin - 50mg

Alpha Yo - 2mg

Di Caffeine Malate - 200mg

Eria Jarensis - 400mg
Next level
I love this product. Took my workouts to another level. I love the focus and pumps. After my workouts, I feel great and have good energy throughout the day.
Great Collab!
Good energy, enough focus, and good pump, no crash.
Steady state
As a high stem user, i enjoy the steady state of the caffeine however the lack of arginine is a draw back.
Amazing
One of the best pre work outs I have tried to date, the pump and focus is crazy and it really makes you SWEAT. Amazing workout product, energy for hours and no crash.. do not take this 4-5 hours before bed tho
Next level sh*t
You want to feel something hit you hard and push you through the wall? This is it!
Great
Top selections, good service, shipping is fast and they always come through. I am a regular customer. 💪🏼💪🏼
Appolon vs panda
First day was gas second time I used it it had good focus but the high stim feeling wasn't there it's ok but I'd like to try something stronger next time
WhoooOoOO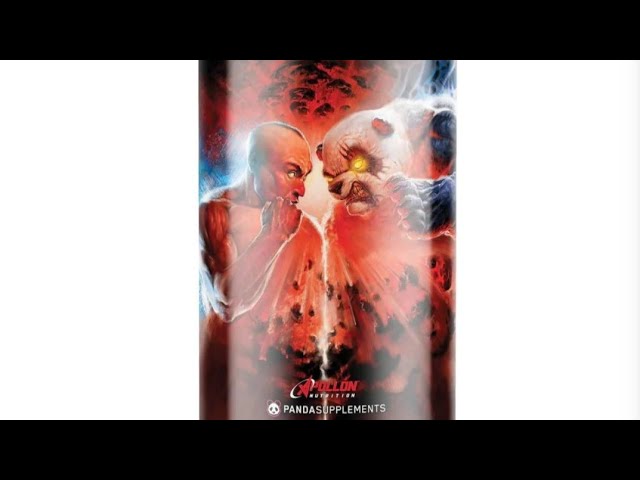 Apollon vs Panda
Top notch preworkout. One of my top preworkouts I have taken this year!!!!
Big thumbs up
One of the best non exotic stim pre workouts around the full package focus energy pumps and endurance huge fan of both brands top quality products