Assassin Pre Workout
This is definetly an aggressive stim pre workout. The aggressive pre workout type that is focused on giving you the energy, focus, confidence and motivation to crush your goals.
Apollon Nutrition Assassin Highlights
Pros
Intense focus
Extreme motivation
Good mood/feeling
Long-lasting energy
Cons
May need to stack it with a pump product
Those sensitive to yohimbine may experience jitters
Assassin Pre Workout Supp Fact Highlights
In terms of extreme pre-workouts, this is one of the strongest out there. This is the real deal and it's important to start at a minimum 1/2 scoop. 
FULL SCOOP SERVING (Asassin V8)
Citrulline - 6000mg
Beta Alanine - 4000mg
Taurine - 3000mg
Tyrosine - 3000mg
Betaine Anhydrous - 2500mg
Lions Mane - 1000mg
Alpha GPC - 800mg
Phenylethylamine - 750mg
Eria Jarensis - 500mg
Pink Himalayan Salt - 500mg
Thebromine - 500mg
Caffeine Anhydrous - 450mg
Juglans Regia Extract - 400mg
Di Caffeine Malate - 200mg
Halostachine - 100mg
AstraGin - 50mg
Yohimbine - 3mg
Alpha Yohimbine - 2mg
FULL SCOOP SERVING (Assassin V7)
Citrulline - 4000mg
Beta Alanine - 3200mg
Betaine Anhydrous - 2500mg
Tyrosine - 2000mg
Agmatine - 1000
Lions Mane - 1000
Phenylethylamine - 500mg
Caffeine Anhydrous - 450mg
Juglans Regia - 300mg
Eria Jarensis - 300mg
Grape Seed Extract - 300mg
Di Caffeine Malate - 200mg
AstraGin - 50mg
Yohimbine - 2mg
Alpha Yohimbine - 1.5mg
How Is This Different From The Others?
This is "crack-head" energy. This is a stim-heavy pre-workout that provides a rush of energy, focus, and aggression in the gym.
Whats Different Between V7 and V8?
Coming Soon...

Is Assassin Pre For Me?
This depends on the dosage which can range from 1/4-1 scoop.
Most people may enjoy this at 1/4-3/4 of a scoop (assess if you are new to pre-workouts)
This is a stim junkies paradise at a full scoop
Are There Any Allergens In Assassin?
Yes, this label claims to have tree nuts. This product is manufactured in a facility that process all of the major allergens.
When Does This Stuff Expire?
Being that V7 will not be restocked, these do expire in 2023. 
Tigers Blood 11/23
Ninja Carnage 10/23
Killer Guava 10/23
Cherry Cola 11/23
Updated September 2023
Good PWO
It is not a daily preworkout, way too strong for that. More like a once or twice a week for your big lifts.
And the taste is awful
This hands down best
Best pre workout when I say this hits this hits by far best I've had in a while
The assasin 7 is weak.
I was not a fan of the assasin 7 pre.I am a stim junki and this did nothing for me. I train 2 hours a day 5 days a week in JKD and krav maga and i need something strong to keep me going It was not strong at all. I was however pleased with the fast service and affordable price. Thank you. I do wish you sold Dexter pre workout by Koka labs.
Top intensive pre workout
This is up thr at the highest tier pre workout. This is for the highest intensive workouts and for long periods.
It's more intense than gorilla mode, by roughly I say 10%.
Mixes very well for such a large scoop.
Tastes fine, say 6.5/10,
Focus / energy/ akert/ endurance, give it a 10/10 in all categories. Don't have this if u do a late pm workout as you u won't get any sleep.
Like I said it's for the intensive workload days, I won't call this a daily use age pre workout.
Brilliant pre workout
Very good pre if you can handle all the caffeine
Apollon products are known to be well sourced, so for me I usually get some indigestion when taking some of their pre workouts like the older version of Assassin and time cop. This new version of Assassin is better on my stomach but I still felt a bit of discomfort in the stomach area. And while I had a good workout it wasn't as good as if I used Unleashed (yayo edition) or Crack Gold or Crack Primal. I find the taste really bad. Apollon products have this heavy milky like consistency plus this new Assassin flavor ice pop tasted medicinal and very hard to get down. If you like v7 I believe this is an improvement and I took it twice once at full dose and the second time at 3/4 and it hit exactly the same. While it's very good it's not really for me.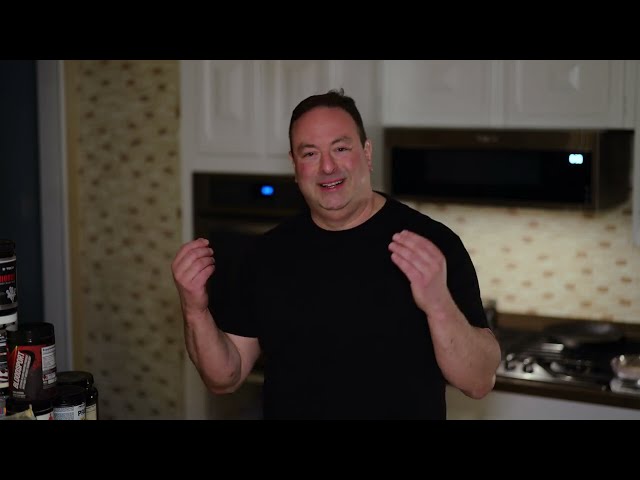 Assassin v7
Lots of energy and very clean, gives you that extra power
v8
one of my favorite pre workouts. Half scoop works for me no crash.
Great product
I bought assassin v8 and v7 I would just say if you take a break of a day if any of those products and then retake it the potency is great ! Thanks for your time and taking the time to read this
Awesome PWO
Apollo doesn't disappoint. Recommended
Assassin
Name says it all quite good pumps! No jetters all focus and pump