Hi Tech Krank3D Pre Workout
Hi-Tech's KRANK3D® pre workout utilizes a new proprietary compound; Citrulline Silicate (Nitro Rx®). This new ingredient utilizes a Novel Approach called Arginase Inhibition! 
This Hi-Tech exclusive technology leaves an abundance of L-arginine uncompromised in the muscle pool to create a wealth of NO, leading to maximum muscular vasodilation. KRANK3D® Pushes the Boundaries of Nitric Oxide Production! KRANK3D® is designed to take advantage of the pre-workout window of opportunity to accelerate muscle growth by creating a feeding pool flourishing with compounds that improve training intensity, work performance, and set your muscles up for more rapid recovery and enhanced muscular growth. 
Nutri cartel at it again with the great service!!
We love nutri cartel in this house!!
HI TECH is back on the Map
get it before it goes away check out my quick review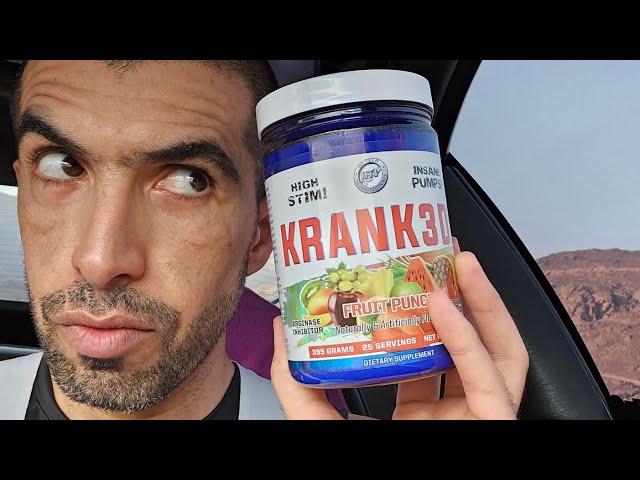 Great All Around
Great pumps. Good, clean energy and focus. Not a stim bomb and no crash.